Michael and Ricardo sat, waiting for Marianella to emerge from the tiny quarter where her Grandmother was found dead.
"Maria, tenemos que enterrarla antes del ocaso"
(Maria, we have to bury her before the sunsets)
He said firmly but gentle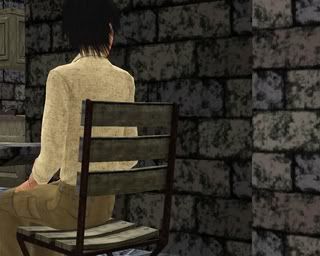 After that, his focus shifted to Michael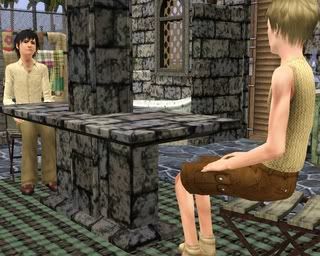 "Sabes que Gringo, todo estuve bien antes de la llegada tuya!"
"Maria y yo nos íbamos a casar, dar la luz y toda eso, pero tuviste que asolarlo!"
(You know what American, everything was fine before you came along!)
(Maria and I were going to marry, have children and all that, but you had to ruin it!)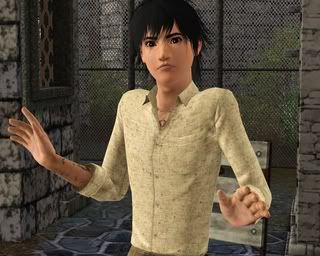 "Umm... cal..mar sen-your..umm... Dammit!"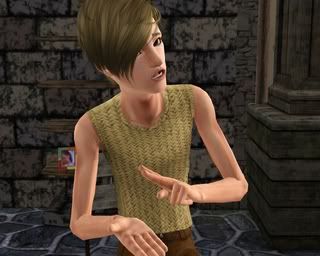 "De que hablan ustedes?"
(What Are you two talking about?)
She had pain on her face but had no tears to show it
Ricardo stood up to embrace his fiance.
Instead of balling into his arms as he expected, she walked to the other side of the table and turned her head.
He stepped to the other side of the table saying "Que te pasa"
(What's the matter)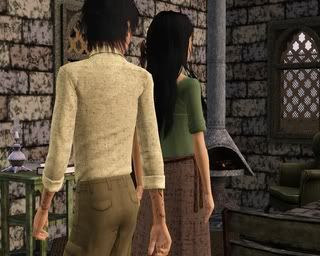 "Nada Riquito, solo estoy un poquito... emocionada"
(Nothing Ricky, i'm just a bit... excited)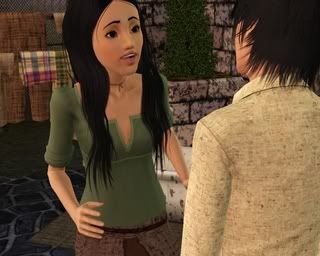 "De que mamita, ahora que esta muerta tu abuela quieres tomar a pasar algo?"
(About what little mama, now that your grandmother is dead you wanna make something happen?)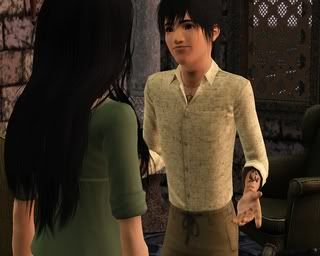 Although Michael couldn't understand the two he could tell what Ricardo was talking about through his tone and body language and was slightly envious of the tanned young man.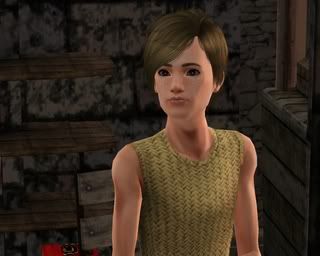 "No dije nada así, todavía no estamos casados"
(I said nother of the sort, were not married yet)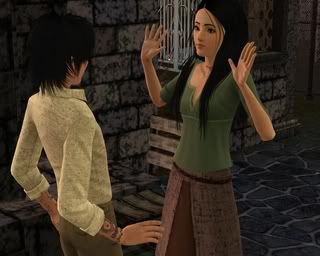 "Pero, tengo una sorpresa pa'ti esta noche mi señor"
(But I have a surprise for you tonight sweety)
She had a sinister tone that he didn't pick up on for obvious reasons
"Ayy Maria, ya sabes que a mi no me gusta las sorpresas"
(But Maria, you already know I don't like surprises)
He was desperate.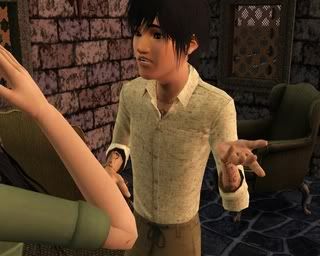 Suddenly, the mood changed
"Ayy me siento mal..."
(Ughh I don't feel well)
The woman fell to the floor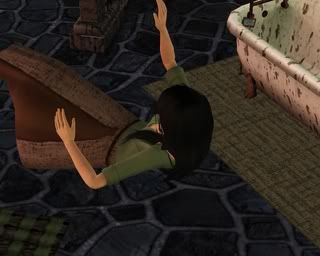 She appeared to be unconscious, Ricardo was shocked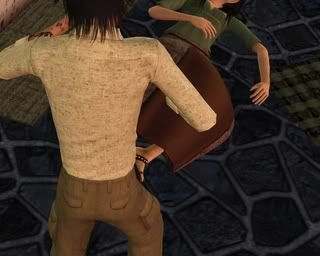 Michael stood up in fear of the Marianella health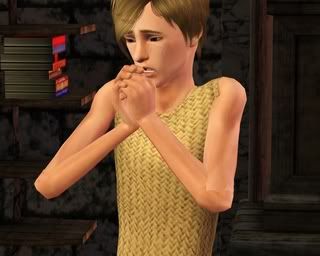 Ricardo began to yell uncomprehensible instructions to Michael
"Mira! Quédate acá Gringuito, me voy a conseguir mis útiles médicos!"
(Look! Stay here "Gringo", i'm going to get my medical tools!)
The day had passed so quickly. It was night. Ricardo knew he must run quickly and quietly.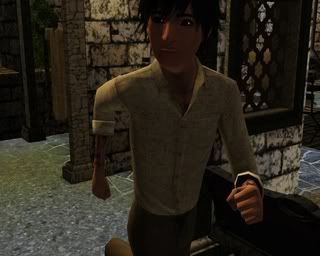 He reached the fence and searched his surroundings, making sure no "Muervados" were lurking in the night.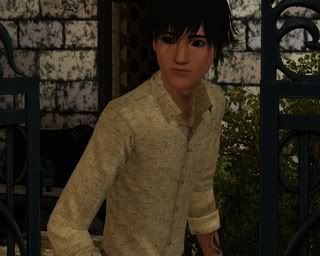 He looked down at his feet to notice the one he had killed earlier that day had gone missing.
He instantly became frightened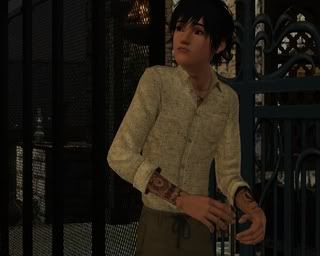 He looked off into the horizon to see if maybe an animal had moved it
Ricardo, a curious man, had to know where the creature had went, so he began to search the small fenced in area.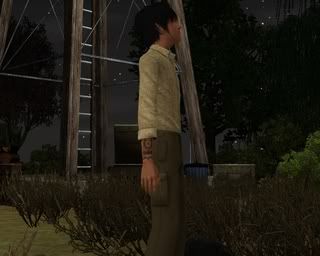 He walked slowly toward the pond that fed Ricardo and his family to see if it had been dragged into any of the mysterious bushes around the small body of water, but nothing.
He quickly headed back to the hut, Maria was the last thing on his mind.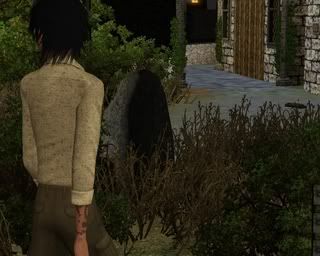 He heard the sound of rustling behind him, he was terrified and began to run
He made it in the gate not looking back
He then walked in the hut to his surprise...